Dallas Renovation Masters
Your Dallas and West Atlanta home remodelling experts.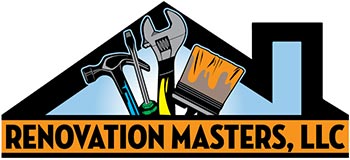 Investors are always looking for ways to maximize the value of their properties. They have vision. They can see the potential in a distressed property or the value of a cash flow that comes from a rental. Some investors look for properties they can flip. Others love the long term benefit of the return form a rental property. Either way, investors need a company that will help them achieve their financial goals through the renovation, repair, or restoration of a distressed property. For this reason COG Management has partnered with Renovation Masters, LLC.
About Us
Renovation Masters, LLC is a company created to help investors, property owners, and property management companies renovate, repair, and/or restore their investment properties. Our team of employees and vendors has over 100 years of experience in the industry.
Our Services
Kitchens
Baths
Flooring
Electrical Problems
Plumbing
HVAC
Paint – internal and external
Whole House
Trash Outs
Handyman Repairs
Sewer/Septic
Contact Us
Email: renovationmastersga@gmail.com

Phone: 678-809-5541

Address: 283 Hiram Sudie Rd.
Suite C,
Dallas GA 30157
Inquire About Our Services